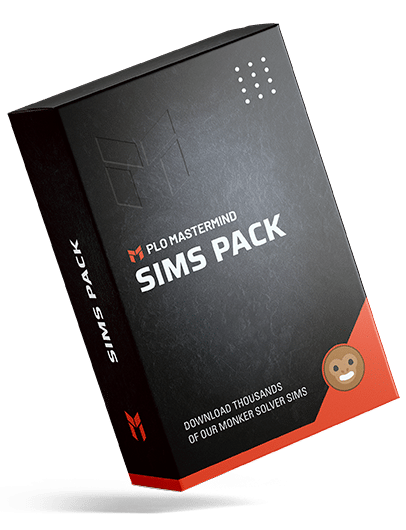 PLO Mastermind Sims Pack (Requires Monker Solver)
The PLO Mastermind Sims Pack includes thousands of simulations, both preflop and postflop, for different stack sizes and rake structures. It includes 6-max, heads up, and and PLO MTT ranges.
Each postflop scenario is run on 274 different flops, so you will often be able to find the scenario you want to see the Monker Solver solution for, or choose a very similar flop. Loading and browsing the sims requires a Monker Solver license and 16 GB RAM or virtual machine.
You can watch our Monker Solver tutorials with a free PLO Mastermind account to learn everything you need to know to install the PLO solver all the way up to renting a virtual machine and running turn and river PLO simulations from our flop sims. Read the FAQ below and reach us at [email protected]