15-DAY MONEY BACK GUARANTEE

Join the most PLO-Focused community out there

Thanks for the help PLO Mastermind! Think I'm done for the year. 10 bb/100. Midstakes mainly with a little high stakes, Best year ever. Until next year.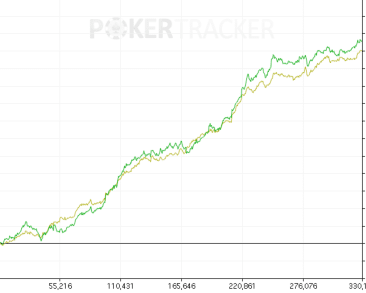 Hey guys, I think the PLO Trainer + videos is the perfect combination to keep everyone subbed to the MM forever 
 I don't have enough patience or even resources to buy a solver and put all that work so this is so great and I am loving it.

Congrats for the best and most useful plo training software I've seen so far!

There is NOT a single coaching site that comes close to this one imo. Everyone's hard work for MM does not go unnoticed. Thank you Team JNP.
Frequently Asked Questions
The 4-card PLO membership gives you access to the 4-card PLO Mastermind videos and the 4-card PLO Trainer web app.

Videos and Quizzes: The PLO Mastermind includes unlimited access to all our courses and content library (900+ PLO strategy videos and 350+ quizzes). Videos are not downloadable.
Downloads: Access to Preflop Charts, Postflop Shortcuts and other Downloadable resources. 
Discord: Access to multiple exclusive member channels to interact with PLO Mastermind members, coaches and our support team. Also the #preflop-helper bot channel.
Monthly membership lasts for a 1 month period (e.g if you sign up June 1st your subscription will renew July 1st), while yearly membership last 365 days.
The 4-Card PLO Trainer app gives you access to 195,000+ PLO solutions.
You can browse and train any of our presolves scenarios to practice and improve your PLO decision-making.
The 4-Card PLO Trainer works in-browser and mobile, and you can learn more about it here.
4-Card PLO membership do not include access to the PLO Range Explorer desktop app (Windows only), which is only available in PLO Range Explorer memberships.
Just use one of the major browsers and make sure it's updated. Chrome, Safari and Firefox are supported.
Yes. The 5-card PLO membership gives you access to the 5-card PLO Mastermind videos and the 5-card PLO Trainer.
You can learn more about the 5-card PLO subscription here.
We have a mix of 5-card PLO fundamentals, theory, and practical videos like session reviews.
New weekly videos will also feature the 5-Card PLO Trainer which you also have access to.
You can check out the 5-Card PLO videos here.
You'll be able to access our expanding 5-Card PLO sims library of presolved solutions in your browser and on mobile.
As of June 22, 2023, we offer the following 5-card PLO sims:
Preflop: 6-Max (no ante) at 20bb, 50bb, 75bb, 100bb, 200bb (5%, 1bb rake cap) as well as 20bb, 50bb, 75bb, 100bb (5%, 3bb rake cap).

Also 100bb with Ante as well as 100bb with Straddle is available (both with 3.5x RFI and Potsize RFI).

For Heads Up 5-Card PLO we offer 20bb, 50bb, 75bb and 100bb for 3 different rake structures.
Postflop: 4,400 flops for 6-Max 5-Card PLO with over 50,000 turns available (Every turn has all possible rivers). For Heads Up there are currently 250 flops available.  
Our team also added custom-made preflop categories and syntax that are specific to 5-Card PLO strategy.
Additional postflop sims will be added continuously. 

The PLO Range Explorer, formerly known as PLO Trainer Desktop App, has more advanced features, typically used by mid-high stakes players. You can maximize its use by having access to a PLO solver like MonkerSolver.
The PLO Range Explorer membership gives you access to the Desktop app and includes the 4-Card PLO Trainer web app.
Both softwares have the same 195,000+ PLO Solutions, but they have different features.
The PLO Range Explorer app is only available for Windows while the Web app works in-browser and runs on mobile.
Operating System
Minimum Requirement: Windows 7, 8, 8.1 or 10.
Recommended: Windows 10, 64-bit
Hardware
Minimum Requirement: Intel Core i3 (or AMD equivalent) processor with 4GB of RAM. 
Recommended: Quad-core processor with 8GB of RAM or greater. This includes the Intel i5 processor lines (or their equivalent AMD processors).
Optimal: Intel Core i7 multi-core 64-bit processor with 16GB of RAM or greater.
Not Recommended: Intel Pentium 4, Atom, Core 2 Duo, or other low power processors such as ARM.
Stay tuned for the latest products, offers, updates and free content