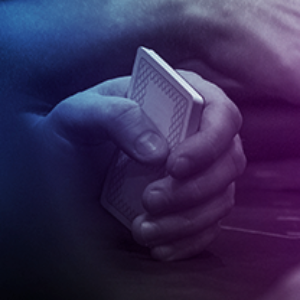 Hand Histories
Public Group
Public Group
Organizer ()
Organized by

No Organizers
River spot
River spot

Christianpeters

updated 6 months ago

4 Members

·

5 Posts

Member

April 14, 2021 at 4:25 pm

Hey all. Just getting back into poker after about a ten year hiatus, and it seems a lot has changed!

Anyways,

I'm questioning if I can find a fold on the river here. I block JT but I also block 88. My thinking is that it would also be better to unblock spades in this situation too, as it would make it more likely that he was barreling picked up equity on the turn and firing river as well. Vill's flop c-bet is 75% over 138 hands, turn c-bet of 0 but only 3 opportunities. I believe flop call and turn call are standard.

Winning Poker, Omaha Pot Limit – $0.25/$0.50 – 6 players
Replay this hand on PLO Mastermind

UTG: $70.49 (141 bb)
MP: $44.41 (89 bb)
CO: $91.90 (184 bb)
BU (Hero): $54.07 (108 bb)
SB: $28.23 (56 bb)
BB: $211.97 (424 bb)

Pre-Flop: ($0.75) Hero is BTN with 9 9 8 J
1 fold, MP raises to $1.50, 1 fold, Hero calls $1.50, 2 players fold

Flop: ($3.75) 8 9 7 (2 players)
MP bets $2.25, Hero calls $2.25

Turn: ($8.25) Q (2 players)
MP bets $6.18, Hero calls $6.18

River: ($20.61) 4 (2 players)
MP bets $15.45, Hero calls $15.45

Total pot: $51.51 (Rake: $2.57)

Showdown:
MP shows A 6 T K (a straight, Six to Ten)
(Equity – Pre-Flop: 49%, Flop: 53%, Turn: 55%, River: 100%)

BU (Hero) shows 9 9 8 J (three of a kind, Nines)
(Equity – Pre-Flop: 51%, Flop: 47%, Turn: 45%, River: 0%)

MP wins $48.94

Anonymous

Member

May 3, 2021 at 8:36 am

Note: Not a mid/high stake player here, trying to analyze from my perspective

We're blocking our own outs for a FH., but I don't think that we block villain's out? We don't have T in the hand.

On the flop: IF vilian already flops straight, why would he change the way he is playing? That would be suspicious imo.

His high C-bet percent could be probably misleading the opponents.

Tip for the next time: hide the result so we can review the hand better. Now that we can see the poker cards I can easily say that we should raise the flop because vilian high C-bet per cent.

I think I can find a fold on the river.




Member

May 22, 2021 at 10:15 am

My play would be to pot raise the flop. This is not a board that hits his opening range pretty hard and with his Cbet%. we have a J blocker, gutshot, backdoor flush and top set. Don't want these players to catch up cheaply.

Member

June 4, 2021 at 9:56 pm

My default play on the flop here is to raise / GII for stacks. The reasoning is that with the J, not only are you blocking JT, but you have significant additional equity in case villain has JT. And even against JT, you are doing fine. Against all combos of JT (therefore including the worst case scenarios of QJT and JTT/JJT), you are 40% (see below). Against his specific hand, we are flipping (see below). And facing a raise, villain is in a really tough spot on this flop with his specific hand.

It is really important that we do this with top set, and I think raising with bottom set would be a huge mistake.

On a side note, cold calling this hand otb is not GTO and you need an exploitative reason to justify doing it. The solver recommends a mix of 3betting and folding. (but 3betting non-double suited versions of your hand is extremely marginal).

As played, it is obviously villain dependent but with no info on villain, I am folding the river.

Member

June 4, 2021 at 10:01 pm

Edit: actually, cold calling might be GTO. The trainer is only suggesting only 3bet or fold, but the web app is suggesting some calls – I must be doing something wrong since I'm getting 2 different results, but I'm not sure what the issue is.
Viewing 1 - 4 of 4 replies