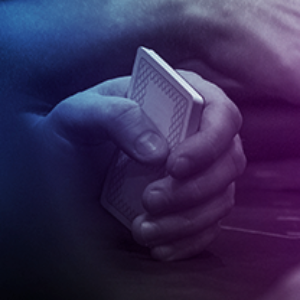 Hand Histories
Public Group
Public Group
Organizer ()
Organized by

No Organizers
Is this a "dry" turn?
Is this a "dry" turn?

Infinito46

updated 1 year, 6 months ago

2 Members

·

3 Posts

Member

May 21, 2020 at 6:04 pm

<div>So in the flop my mind is clear. I have the nuts and there is no way to make me change my mind. And in this turn I lose my focus and I'm lost in a world of possibilities.</div>

So I block the nuts. If he bets this is still one of my best bluffcatchers. Is it?

How would you react if villain bet 67% turn? My heart is split between folding like ahappy NIT and calling and praying like a happy gambler. SO I ask Myself. What would JNandez himself do here? And I don't find an answer. I didn't do my prayers today so that's my punishment, I guess.

What do you htink guys? What would Jnandez do in that spot?

PD: River doesn't matter in this hand.

Member

May 26, 2020 at 7:56 am

Hi,

I think you've played the hand totally standard. On the flop, our hand is quite marginal but unfoldable. The issue here is that we are dead against his value range (AA) and against his semi-bluffs we have a difficult time realizing equity. That being said check/calling is the play here, even 100bb deep.

Turn: I would fold vs a 2nd barrel. Apart from the many AAxx he has in his preflop and flop range, he can have combos such as AKKss that can value bet turns quite comfortable, even check behind rivers. Against this range you're drawing too thin.

River: I would probably prefer to bet/fold instead of check/calling. He will have lots of flushes and some straights that might not bet themselves, and I doubt he will bluff often taking the bet/check/bet line.

Weird that it says "straight flush" in hand2note when he actually has a Royal.

Member

May 26, 2020 at 4:31 pm

Thank you for your reply.

What sizings should I use in the river as bluff and value?

I see a 2 sizing strategy betting 50% with hands like AKQT with 1 spade and also with my Khigh flushes.

And on the other hand potbetting with hands like AJ which decides to bluff withpout a s blocker. And also for value with my fulls. But perhaps I'm wrong.

Cheers!
Viewing 1 - 3 of 3 replies