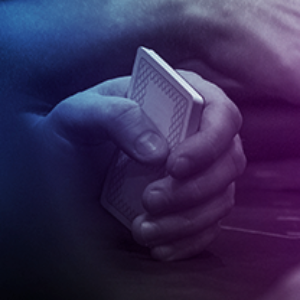 Hand Histories
Public Group
Public Group
Organizer ()
Organized by

No Organizers
How To Play AAxx In This Situation
How To Play AAxx In This Situation

Nima Sharifi

updated 2 months, 2 weeks ago

3 Members

·

4 Posts

Member

July 13, 2020 at 4:11 am

Member

July 13, 2020 at 8:14 pm

You are probably overplaying your hand in any street in my opinion.

Flop, you want to cbet very selective (5-10% maybe) as the board is very bad for your range but more importantly run-outs are so difficult to play OOP on draw heavy boards. I would bet holding the same hand but with the Ad that generates a lot more fold equity and you can represent the nuts on flush run-outs.

Turn, I think is unnecessary to PSB as we still have SDV and the turn is very bad for our range but I don't mind it too much given the 8 blockers and several outs to improve and I prefer it over x calling.

River, I would just check as we can win against 2 pair that are now behind us but they don't feel the need to bluff as they have SDV against our missed FDs, whereas now they might feel compelled to bluff shove against our thin value / block bets

Member

November 6, 2021 at 7:28 am

hello
I saw your answer now after a year and three months !

First of all, I checked my play, then I read your answer!

The interesting thing is that I saw exactly the flaws you saw in my play before reading your message 🤓

Thanks for your complete analysis ❤

Member

July 15, 2020 at 7:01 am

I completely agree with Diego here, Although i like a check over a bet on the turn.

As the board is so connected I dont believe we have enough fold equity and getting raised wouldnt be too great as we still have some SDV and we really want to see that river. Checking in the hope to see a free card would be my preferred action here.
Viewing 1 - 3 of 3 replies