START WINNING BIG BY SAVING BIG
1-YEAR ACCESS TO VIDEOS + TRAINER APPS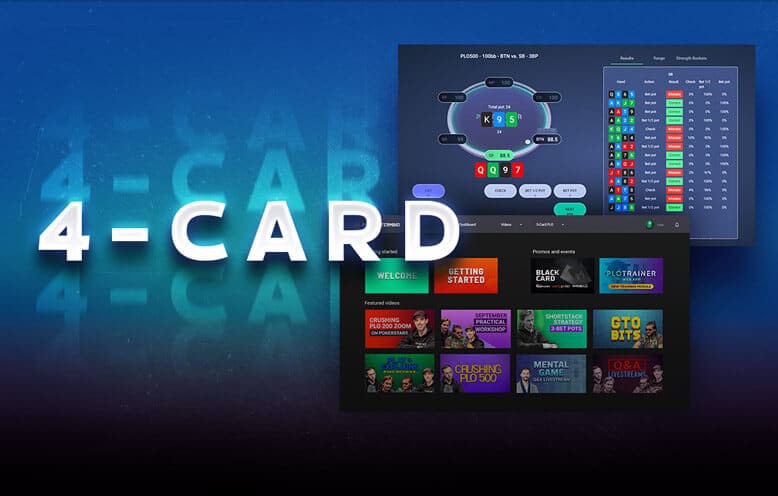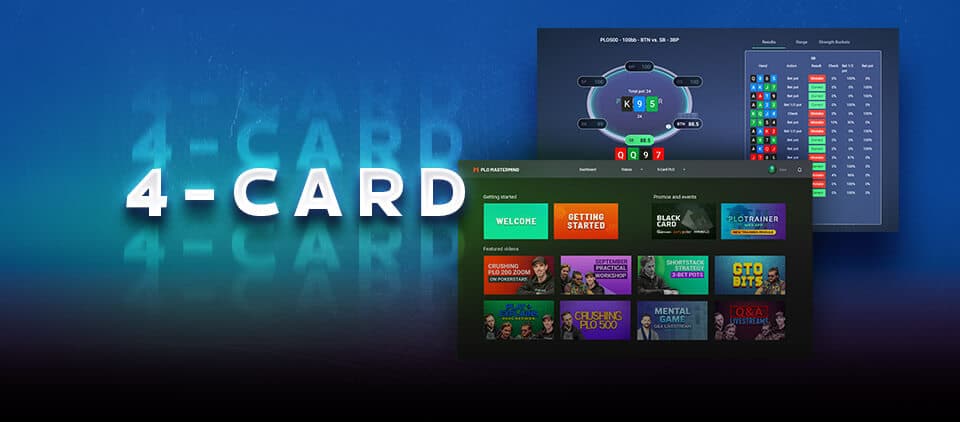 1-YEAR ACCESS TO 4-CARD VIDEOS + WEB APP
FOR BLACK FRIDAY 2022 YEARLIES
Available until Friday, Nov 25, 2022 @ 11:59pm Las Vegas time (PST).
Accelerate your transition from NLHE to PLO cash games. This fast-action bonus grants onsite access to the BBZ PLO Bundle from 2022, a PLO cash game crash course by JNandez. Throughout 19 videos, you will learn the following:
How to avoid expensive mistakes when transitioning to PLO.
What the most important Preflop and Postflop fundamentals are.
A quick fix to know how to navigate the most common PLO trouble spots, like 3-bet pots and multiway.
How JNandez would approach playing 50plo. (These 3 hours of low stakes session reviews in today's games are hard to find)
JNandez shares the mindset shifts he's experienced through poker and PLO. How to become stronger, persevere, and develop the right habits for consistent results. Updated and added throughout the year.
JNandez's personal journey and challenges he's overcome.
How to balance poker and life to maximize your performance.
How to handle downswings and always come back from them.
In this 70-minute bonus video, JNandez and Luuk Botter team up to answer questions on their experience of consistently taking their game to a higher level. Also includes 2 stake-based PDF study plans.
How to review hands and identify what part of your game to work on.
How to get value, interpret, and implement poker tracker and solver data.
How to manage your time, and develop a solid study-to-play ratio.
How to possibly transition into becoming a full-time poker player.
In this 76-minute bonus video, JNandez and Luuk Botter tackle how to have the right off-table planning and tactics to build a bankroll while paying yourself at the same time. Also includes a quick-reference PDF.
What to consider before sitting down at the table and choosing a seat, and even choosing where to play.
When and how to effectively implement a stop-loss.
The best practical steps to shot-taking and moving up in stakes.
TOTAL BONUSES VALUE: $394
EXCLUSIVE AND FREE FOR BLACK FRIDAY 2022 YEARLIES

LOOKING FOR OTHER PLANS? CHECK THE FAQ BELOW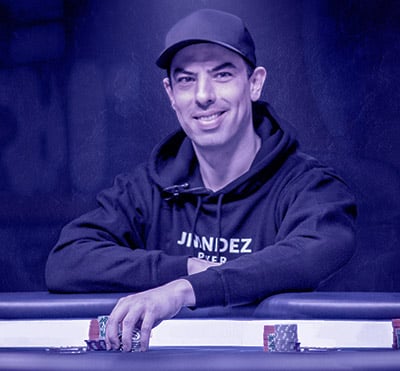 to me, poker is about

the journey to play better, make money, and have fun.
"Become better and stronger while gaining more freedom and independence to live the life you want. There's no better feeling than absolutely crushing it. Getting much more out of the game than you put into it. "
PLO VIDEOS
+

PRACTICE

+

COMMUNITY

+

COMMITMENT

=


MASSIVELY +EV
give yourself one year and
give yourself one year and
QUESTIONS AND OTHER PLANS (FAQ)
Interested in another yearly plan or already a yearly member?
We're a team of long-term PLO professionals sharing insights on how we think about the game. It started in April 2018. We produce cutting-edge content for PLO players from all stakes and formats, and combine them with the best PLO training software out there.
Our focus is always on getting you the best results based on the current meta.
Placing quality first, focused on what's holding you back and what's relevant in today's games.
Doing more research than ever, so we understand what you need better than anybody else.
Proven strategies from coaches that are playing and beating the games today.
Continuously improving our software, with both new and updated sims.
In 2023, expect around 3 videos a week for the 4-card PLO Mastermind. Most members decide to bundle the (4-card) PLO Mastermind with the (4-card) PLO Trainer app.
The 5-Card PLO Mastermind includes the 5-Card PLO Trainer app as well as 1 video a week.

Prices for our memberships are increasing in 2023, so don't miss out on this great opportunity to invest in your game!
The PLO Trainer web app allows you to access our cloud-based GTO solutions from your internet browser. You're able to analyze ranges by EV, strength buckets, and powerful filtering options.

The 4-card and 5-card PLO Trainer apps have a different amount of preflop and postflop sims. Both have a limited number of turns, but for each turn every river card is available. We're consistently adding more sims to our library.
You can also practice your ranges, and it'll give you immediate feedback (correct/incorrect).
There are no computer requirements other than making sure you are using one of the major, updated browsers. Chrome, Safari and Firefox should all work.
A fast internet connection also helps keep the software running smoothly.
Yes. Any purchase made during Black Friday includes access to our exclusive member channels, plus access to an annual members-only chat.
Simply join our Discord server then follow the steps in the #member-access channel to automatically sync your PLO Mastermind account.
We accept Credit/Debit Card, PayPal, Bank Transfer and Crypto (contact [email protected] to pay via Crypto or Bank Transfer).
Love it or leave it!
Within the first 15 days, if you're not happy or aren't convinced we can turn this into a positive ROI situation for you, simply contact us for a full refund.
We'll just ask you for feedback and send your money back. (It usually takes around 5 to 10 days for our payment processors Stripe or Paypal to process your refund).
*This refund policy does not apply to memberships paid for via Crypto Currency.
15-Day 100% Back Money Back Guarantee on Any Membership

No association with Facebook, Instagram, Meta, Google.